Your customers spend most of their time on social media and messengers. They expect they can contact you via the channel that is the most convenient for them, e. g. Facebook, Telegram, Live Chat, etc.
However, being convenient for your customers, this way of communication creates a headache for you. Switching between tabs, inability to invite your colleague to a chat, and other limitations of various platforms take a lot of time and reduce the quality of customer service.
To avoid these problems, we made Chaport multi-channel. Now you can answer customer questions coming from various sources:
Live chat
Facebook
Telegram
WhatsApp (coming soon)
Email (coming soon)
How to connect various channels to Chaport
Connecting a channel takes only a few minutes. To do this, go to Settings → Integrations, select the channel and click on the "Connect" button: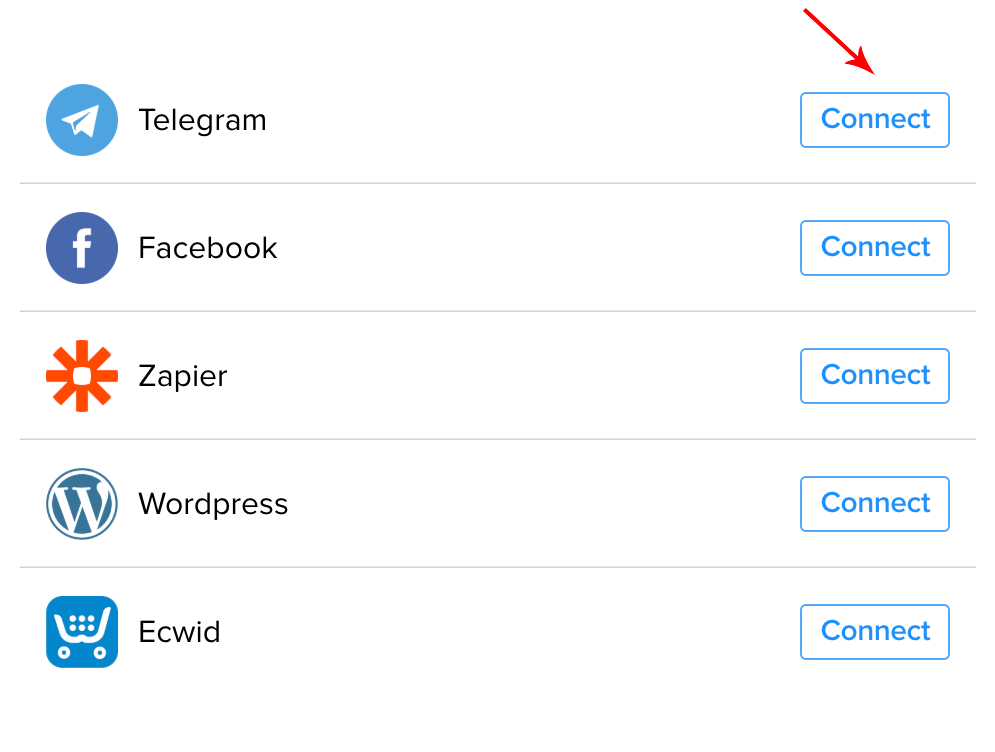 More detailed information can be found in these articles:
How the connected channels will be displayed in the widget
On the desktop, the chat widget will remain unchanged. On mobile devices, when you click on the widget, a menu with a list of the connected channels will appear: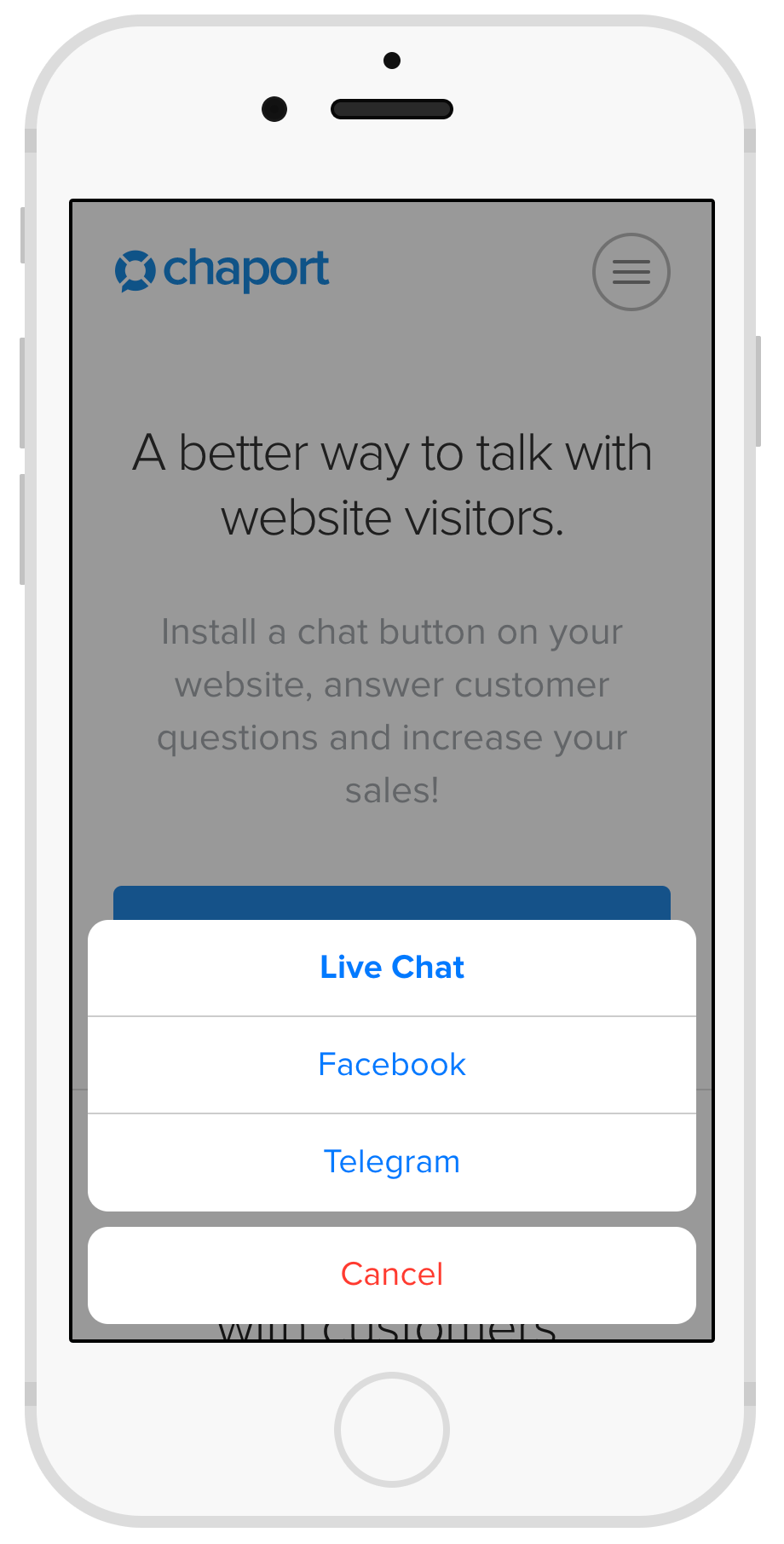 How to find out from which channel the message was sent
You will see a small Facebook or Telegram icon next to the visitor avatar in the chat list.
After opening the chat, you'll see the "Facebook / Telegram" inscription under the visitor name.
Also, on the right side in the app for operators, there is the Visitor Info section, which shows visitor name, email, etc. The "Website" field in this section will contain the name of the channel.
---